International Conference on Academic Recognition
Final event of the Rec-Mat project
It is with great pleasure that the Erasmus+ Rec-Mat consortium would like to invite you to participate in the online International Conference on Academic Recognition, the final event of the project, to take place from the 22nd to the 24th of September 2021.
The participation is free and open to all stakeholders interested in this topic in Europe, Latin America and beyond, namely policy-makers, governing bodies, academic and administrative staff of Higher Education Institutions, researchers, students, universities' networks, and civil society organisations.
In order to facilitate communication, the whole event will have simultaneous translation in English, Portuguese and Spanish.
Registrations are closed.
Contact us at rec-mat@reit.up.pt if you have any questions.
Programme
(timezone: CET)
Day 1 | 22. Sep – The Rec-Mat Project and its relevance for the involved regions
14:00 – Official opening of the Final Conference
Prof. Joana Carvalho, Pro-Rector of the University of Porto for International Relations, Institutional Cooperation and Sport (U.Porto)
Victoria Giussani, International Cooperation Advisor (Delegation of the European Union to Argentina)
Maria Araujo von Holstein-Rathlou, Advisor and Operational Manager (Delegation of the European Union to Brazil)
14:30 – The Rec-Mat project and its results | Cíntia Nogueira (U.Porto)
15:00 – Rec-Mat cultural spot
15:05 – Break
15:15 – Roundtable: The current scenario of academic recognition process in Latin America and the European experience
Moderation: Nicolas Maillard (UFRGS)

Monica Marquina (CONEAU)
Álvaro Maglia (AUGM)
José Celso Junior (FAUBAI / UNESP)
Pablo Beneitone (Expert in academic recognition)
Lucia Salvador (Student representative)

Open discussion with the audience
17:00 – Closure of Day 1
Day 2 | 23. Sep – The main outputs of the Rec-Mat project and its relevance for potential users
Moderation: Joseph Soba (ULille)
14:00 – The MOOC "Academic Recognition: promoting student exchange between Europe and Latin America" | José María Marbán (UVa)
Q&A with participation of the audience
14:30 – The "Guidelines for Academic Recognition of studies" and the implementation of pilot mobility cases | Jennifer Lowe (UFRJ) and Teresa Calderón (UVa)
Q&A with participation of the audience
15:00 – Rec-Mat cultural spot
15:05 - Break
15:15 – The IT Training and the proposals for improvement of IT systems | Jorge Santos (U.Porto)
Q&A with participation of the audience
15:45 – The Digital Interactive Compendium | Paul Leys (U.Gent)
Q&A with participation of the audience
16:15 - Closure of Day 2
Day 3 | 24. Sep – The impact of the Rec-Mat project
14:00 – Roundtable: The tangible impact of an Erasmus+ project: the example of the Rec-Mat experience
Moderation: Julio Theiler (UNL)

Nicolas Maillard (UFRGS)
Amaury Fernandes (UFRJ)
Maria Odila Cioffi (UNESP)
Miguel Rodriguez (UNL)
Claudia Sarmoria (UNS)
Valère Meus (SGroup)

Open discussion with the audience
15:40 - Official presentation of the "Rec-Mat Conclusions' Paper" | Patricia Spadaro (UNESP)
15:45 – Session: Synergies taken from the involvement in other CBHE projects | Julio Theiler (UNL) and Nicolas Maillard (UFRGS)
16:00 – Conference wrap-up and presentation of graphic recordings | Ana Reis (U.Porto) and Paul Dumitru (Picturise)
16:15 - Official closure of the Final Conference | Eva Valle Casanova (EACEA)
Speakers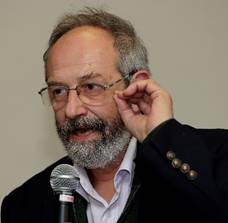 Álvaro Maglia Canzani is Executive Secretary of the The Montevideo Group University Association (AUGM) since 2009. He graduated as Doctor in Dentistry at the University of the Republic in 1980, was Professor of Histology at the Faculty of Dentistry between 2001 and 2018, Dean of that Faculty in two consecutive periods, between 2001 and 2009, and Vice-Rector of the University of the Republic between 2005 and 2009. As Vice-Rector, he chaired the Commission for International Relations and Regional and International Cooperation of the University of the Republic. Between 2010 and 2014 he was a member of the ad hoc Commission for Accreditation in the ARCU-SUR System appointed by the Minister of Education and Culture of Uruguay.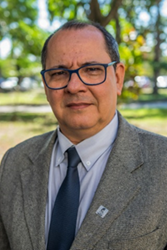 Amaury Fernandes is the General Superintendent of International Relations at the Federal University of Rio de Janeiro (UFRJ). He has a Post-Doctorate in Communication from Universidad Nacional de Quilmes (UNQ/Argentina 2012), a PhD in Social Sciences (PPCIS/IFCS/UERJ 2008) and a Master in Art History (PPGAV/EBA/UFRJ 2001) and Industrial Designer (EBA/UFRJ 1986). He is an associate Professor at the School of Communication (ECO/UFRJ) and permanent Professor of the Graduate Program in Creative Media (PPGMC/ECO/UFRJ). Amaury is the researcher leader of the Center for Studies in Visual Narratives and Transmedia (NaVT/ECO/UFRJ) and researcher of the Research Group in Politics and Economics of Information and Communication (PEIC/ECO/UFRJ).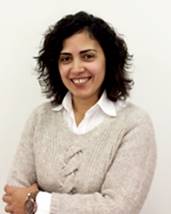 Ana Catarina Reis graduated in European Studies (U.Porto, 2008), when she started her collaboration at the International Office of U.Porto, being responsible for the preparation, management and implementation of international projects in the field of education and training. Since February 2021 she is the Coordinator of "Recognition Matters and since April 2021 she is the Coordinator of the Erasmus+ Projects Unit, working in straight collaboration with the Mobility Unit Coordinator of the IRO and with the Pro-Rector for International Relations and Sport in the global strategy definition for the International Office and all management-related issues involving the Office.
She has been U.Porto´s representative in a vast number of national and international meetings and events, and speaker in several seminars, conferences, roundtables, etc. on several topics concerning Higher Education, internationalisation, and projects management.
Cíntia Nogueira has a degree in Languages and International Relations from U.Porto and a Master in Public Policy - International Humanitarian Action from UPEC. With an initial path linked to the management of humanitarian projects, she has several volunteering experiences, including 5 years' experience as an active member of Amnesty International France, having been a member of the working group for the Latin America Region. Since 2019 Cíntia works as Project Officer of the Erasmus+ Projects Unit of UPorto International Relations Office, where she manages Erasmus+ projects mainly under Action 2. She is currently responsible for the management of the Erasmus+ Capacity Building Recognition Matters (Rec-Mat) project, coordinated by U.Porto on recognition of student mobility between Latin America and the European Union.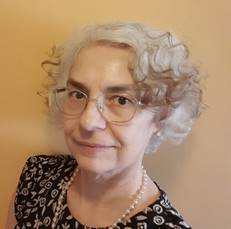 Claudia Sarmoria holds a PhD in Chemical Engineering, is a full professor at the Universidad Nacional del Sur, a researcher at CONICET and Secretary of Internationalisation at that university. Her research work focuses on polymer science, a subject in which she has published more than 50 scientific articles. The Internationalisation Department under her responsibility is very active in the exchange of students, so academic recognition has always been a concern and an important part of the activity.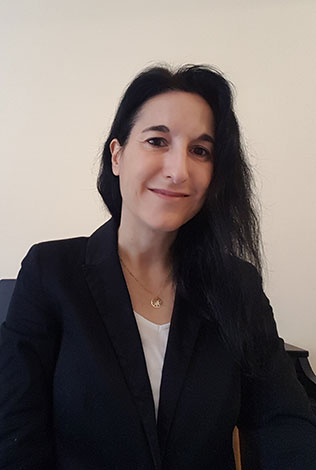 Eva Valle Casanova, born in Spain, got a Master Degree in Political Sciences and International Relations at the University of Louvain-la-Neuve (Belgium) and specialized in International Humanitarian Aid. She worked for many years as Project coordinator in NGOs dealing with development cooperation in Spain and Belgium. In 2007 she worked for the Tempus Programme at the European Training Foundation of the European Commission in Turin (Italy) and since 2009 she has been working at the European Education and Culture Executive Agency (EACEA) of the European Commission in Brussels where she deals with the "Capacity Building for Higher Education" (CBHE) action of the Erasmus+ Programme. She was first responsible for managing the projects implemented in the Maghreb countries, Israel and Palestine and since 2015 she deals with the projects implemented in the Latin American region.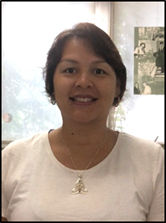 Jennifer Lowe is an Associate Professor at the Carlos Chagas Filho Biophysics Institute (IBCCF/UFRJ) and Principal investigator in the Cellular Biophysics Laboratory. She is a pharmacist from UFRJ (1996), with a Master Degree (1998) and a PhD in Biological Sciences (Biophysics) from UFRJ (2002), with sandwich doctorate and post-doctorate at Commissariat à l'Energie Atomique de Grenoble (2003-2004). Jennifer is permanent Professor of Post-graduate Programs in Biological Sciences (Biophysics) and Professional Master in Biology Teaching in national network (PROFBIO). She is currently Academic Coordinator of the Superintendence of International Relations of UFRJ (since 2019) and coordinator of international relations of IBCCF (since 2013).
Joana Carvalho (PhD) is since June 2018 Pro-Rector of the University of Porto for International Relations, Institutional Cooperation and Sport. Besides she is also an Associate Professor of the Faculty of Sport at U.Porto and former Vice-Dean and President of the Faculty of Sport's Scientific Council (between 2010 and 2015) and former Director of the Master in Physical activity for the Elderly (till 2018). Academically, her main research area is Physical activity and health – emphasis on Healthy Aging. Within this active participation, Joana has also been nominated as an "expert" to the development of the Healthy Campus Standard Project. As far as her work in the field of International Relations is concerned, Professor Joana is since 2021 Erasmus+ Institutional Coordinator of the University of Porto and is strongly committed in fostering a continued and fruitful cooperation amongst strong and renowned partners towards a truly international University.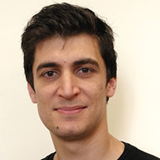 Jorge Santos has a Degree in Computer Science Engineering: "Information Systems" (2007) and a Postgraduate Master in Computer Science Engineering: "Knowledge and Decision Technologies" (2009). Since 2011 is computer science engineer at the International Office of the University of Porto where he is responsible for the development of information systems for the Cooperation Projects, as well as for the design, programming, management and maintenance of websites, web applications, web tools, data models and databases. He was computer science engineer at STARTJUMP - Sistema de Informação e Desporto, Lda between 2005 and 2007 and at SGroup - European Universities Network between 2005 and 2010.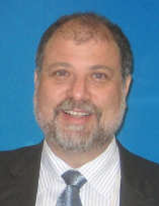 José Celso Freire Junior earned a PhD in Computing at the Université Grenoble I (Scientifique et Medicale - Joseph Fourier) in 1997; Master in Digital Systems from the Polytechnic School of the University of São Paulo and Electrical Engineering from the Federal University of Rio de Janeiro. He is currently Associate Professor of UNESP and holds the position of Associate Provost for International Affairs. In this position he has participated as a speaker in several events abroad. He is currently Vice President of the Brazilian Association for International Education - FAUBAI, association with directors of international relations of 250 Brazilian HEIs. Published 38 scientific papers and has participated in several scientific events in Brazil and abroad. Works in Computer Science with emphasis on Software Engineering and Web Development Systems for educational applications.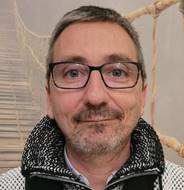 José María Marbán is an Associate Professor at the University of Valladolid (UVa) in the Department of Didactics of Experimental Sciences, Social Sciences and Mathematics, being its Director since September 1, 2019. He has been the Dean of the University College of Education of Soria (2004-2010), Vice-chancellor for Teaching Duties at UVa (2010-2012) and Vice-chancellor for International Relationships also at UVa (2012-2014). His research concerns mathematics education mainly in issues related to the affective domain in mathematics learning, mathematics teachers' professional development and inclusive education in mathematics.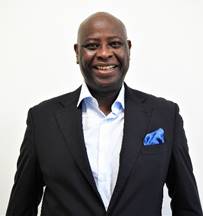 Joseph ARMANDO SOBA, PhD in American Studies, is currently Director for International Development at the University of Lille. He advises the university community to advance its international endeavours and reinforce the collaboration with Latin American HEIs. Former external evaluator of European programmes, he was also a Steering group member for the EAIE Expert Community Cooperation for Development. His research explores internationalisation of education and cultural products through works such as « Les relations entre les États-Unis et l'Union Européenne dans le domaine de l'enseignement supérieur : rivalités et responsabilités partagées » (2016); Dans les coulisses de Hollywood. Syndicalisme et mondialisation (2020).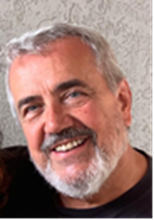 Julio César Theiler is a professor at the Universidad Nacional del Litoral (UNL), Argentina. He is currently Director of the Language Centre of UNL and Advisor to the International Affairs Commission of the CIN. Previously, he has developed activities as Secretary of the Latin American and Caribbean Network of International Relations Networks of Higher Education Institutions (ReLARIES), as Dean of the Faculty of Engineering and Water Sciences of the UNL, as President of the Federal Council of Engineering Deans of the Argentine Republic (CONFEDI), Academic Secretary of the AUGM and as Secretary of International Relations of the UNL. He has participated in the design of different Academic Mobility programmes in Latin America, such as AUGM's ESCALA ESTUDIANTIL, PIMA-OEI, JIMA Mexico-Argentina, MACA Colombia-Argentina and the Latin American Academic Exchange Programme (PILA).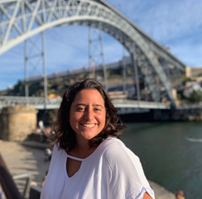 Lucia Salvador is currently a student of Chemical Engineering at UFRJ with graduation expected in November 2021. She has 2 years of participation (2017-2019) at Fluxo Consultoria, a Junior Company at UFRJ as consultant, manager and coordinator of projects in the areas of Chemical, Food, Bioprocess and Environmental Engineering. Between 2019 and 2020 she did a 6-month academic exchange at FEUP - Faculty of Engineering of the University of Porto. Since February this year she is an intern in the EHS - Environment, Health and Safety area at Glaxo Smith Kline - GSK.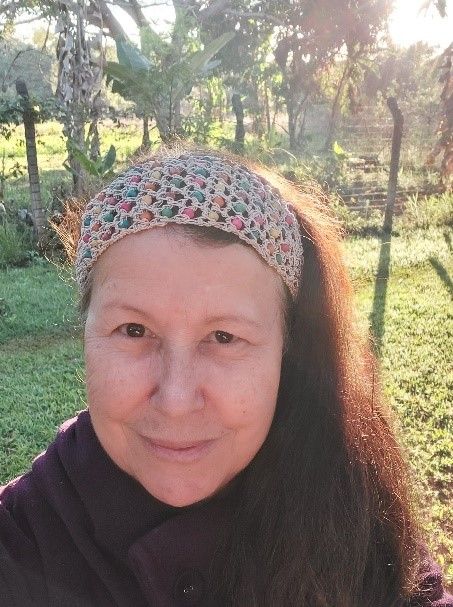 Maria Cristina Araujo von Holstein Rathlou holds a Ph.D. in Geography and Environment from the University of Paris (former Paris 7 Denis Diderot) and a MSc in Environmental Planning and Management from the Catholic University of Brasilia. She is currently International Cooperation Advisor and Operations Manager at the European Union Delegation to Brazil, and contributes for the portfolio of cooperation projects in Brazil in several fields including education, governance, youth, migration and Team Europe Initiatives for the Green Deal (Sustainable and Smart Cities). She is the focal point for Erasmus+ at the EU Delegation to Brazil and for cooperation with sub-national governments.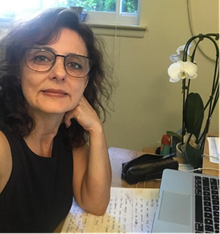 Maria Odila Cioffi is graduated in Chemical Engineering from the School of Engineering of the University of Sao Paulo at Lorena campus (1992). She holds a Ph.D. (2001) in Mechanical Engineering from Universidade Estadual Paulista and the University of Naples "Federico II". Prof. Cioffi has experience in Materials and Metallurgical Engineering, particularly in developing composites for aeronautical application and natural composites for secondary applications. In 2020 she was a visiting professor at the Composite Materials Centre at the University of Delaware (CCM / UDEL). She is currently an associate professor at São Paulo State University on the Guaratinguetá campus and since this year, is the Assistant Vice-President for Undergraduate Studies.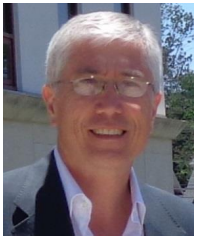 Miguel Rodriguez, is a full professor and researcher at the Faculty of Architecture, Design and Urbanism of the Universidad Nacional del Litoral (UNL). In the period 2012-2017 he served as Director of International Cooperation of the UNL, where he holds since 2018 the position of Director of Internationalization. He was Academic Coordinator of the International Student Mobility Programme (PROINMES) of the UNL (2008-2012) and was Coordinator of the first International Winter School organised by the AUGM and the Coimbra Group of European Universities (2013). He has been principal investigator in numerous projects for national and international organisations (ANPCYT, Argentina; AECID, Spain; NEIES, Mercosur; among others). He has published as co-author of numerous books and scientific articles.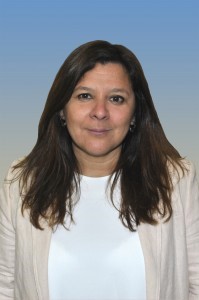 Monica Marquina holds a PhD in Higher Education from the University of Palermo (Arg.). She has a Master of Arts in Higher Education Administration, Boston College (USA) and a degree in Education Sciences from the University of Buenos Aires. She was Director of Specialisation in University Policy and Management at UNGS (2012 - 2018). She was Executive Director of the University Quality Programme of the Secretariat of University Policies of the National Ministry of Education, Culture, Science and Technology (2016-2018), consultant and peer evaluator of CONEAU and evaluator of research projects of the National Agency for the Promotion of Science and Technology (ANPCyT). She was advisor to the Education Commission of the Chamber of Deputies and to the Undersecretary of Educational Planning of the National University of Buenos Aires. She is currently Member Board of the National Commission of University Evaluation and Accreditation (CONEAU) and career researcher, independent category of CONICET and categorized researcher (Category I).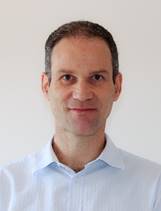 Nicolas Maillard is Associate Professor at the Federal University of Rio Grande do Sul (UFRGS), Porto Alegre, Brazil, since 2004. He is director of UFRGS' Institute of Latin-American Advanced Studies (ILEA) since Jan, 2021. He has been Dean of International Affairs at UFRGS for the period 2013-2020. In 2019, he published a book on the management of international affairs. He obtained a Ph.D. in Information Sciences and Technologies at UFJ, Grenoble, in 2001. In 2012, he spent six months as an invited scholar at the University of Pittsburgh, USA.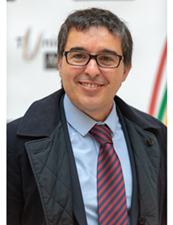 Pablo Beneitone is Professor at National University of Lanús (Argentina) with a degree in International Relations, a Master in International Cooperation and a PhD in Social Sciences. During most of his professional and academic career since 1994, he has been general coordinator of international programmes and projects on academic mobility, regional convergence and international university cooperation (Erasmus+, ALFA, TEMPUS, Erasmus Mundus, etc.) in different countries/regions. He is the author of several scientific publications related to current issues in HE, as well as director of research on academic mobility, credit systems, global competences and learning outcomes, and the impact of these on the processes of curriculum internationalisation. He has been speaker at various international university events in more than 50 countries, both in Europe, Asia, Africa and Latin America, related to internationalisation processes.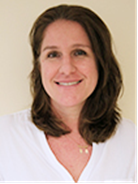 Patricia Spadaro has a Bsc in Law and an MBA in International Relations and is currently Coordinator of International Projects at Unesp - Sao Paulo State University, Brazil. With a long experience in international co-operation in higher education, her role at the institution is to develop and coordinate projects, such as Erasmus Mundus Capacity Building projects, H2020 research projects. Global Challenge Research Fund, Newton Fund and other initiatives that support the institution´s internationalization strategy.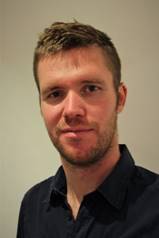 Paul Leys is working as policy advisor at the International Relations Office at Ghent University. He is responsible for redesigning business processes aiming to simplify the administrative workload that comes with student mobility as well as facilitating recognition. In this capacity he plays an active role in Erasmus Without Paper and is involved in European Student Card Initiative discussions at the European level. Paul graduated as MA of Science in EU-Studies at GhentUniversity and started working at his alma mater soon after his graduation. After more than five years at the Student Counselling Office, he joined the International Relations Office of Ghent University in May 2012.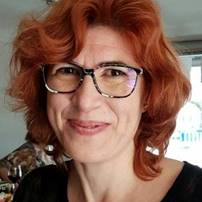 Teresa Calderón-Quindós, PHD in English Studies and teaches General English at the School of Education and Social Work (University of Valladolid), Spain. She has had experience in the Erasmus program from more than 25 years: as Erasmus student in Dublin, as Professor Responsible for agreements with different universities in Europe, and as Vice Dean for International Relations in the UVa School of Education and Social Work. She has also coordinated national internal mobility and has been Vice Dean for Academic Affairs until very recently. Her research interests started in Cognitive Poetics and in 2005 her work was awarded National Prize in Applied Linguistics by AESLA. But she is now focused on issues related to education, such as Bilingual Education and interlingual education in vulnerable social contexts.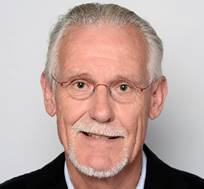 Valère Meus
graduated as a Master from Ghent University (Belgium) in English and Dutch languages (1974). He was instrumental in founding the Language Centre at UGent (1981) and was its Director for 21 years. In the meantime, he obtained an ICT programmer's diploma in adult education and developed software used in the Language Centre. Afterwards he was appointed the Head of the International Relations Office at UGent. He remained Head for 6 years, and then became an international relations expert, focusing on student data management and processing. He has been involved in European educational projects: active in Tempus projects in Russia, Eastern Europe and the Western Balkans both as coordinator and participant and later in Erasmus Mundus Action 2 projects for China, Western Balkans and South-East Asia . More recently he coordinated the Erasmus+
Egracons
project (European Grade Conversion System -
www.egracons.eu
- which led to the Egracons Tool) and after that the two Erasmus without Paper projects (for EUF).  At the moment, he is still active in the EWP initiative and acts as the Operations Manager for SGroup – Universities in Europe.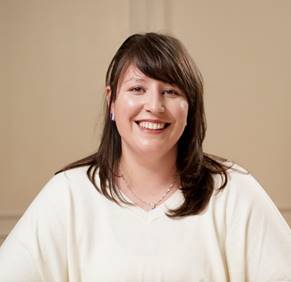 Victoria Giussani holds a BA in Political Science from the University of Buenos Aires and a MA in International Studies from the Torcuato Di Tella University. She was part of the team of the Programme for the Internationalisation of Higher Education and International Cooperation of the Secretariat of University Policies of the National Ministry of Education of Argentina. She then worked as International Cooperation Manager at the Government of the Autonomous City of Buenos Aires. Since February 2019 she is International Cooperation Advisor at the Delegation of the European Union in Argentina, and responsible for the portfolio of cooperation in gender, youth, social affairs, university cooperation, and coordinates the communication of the cooperation of the European Union in Argentina.
Graphic recorder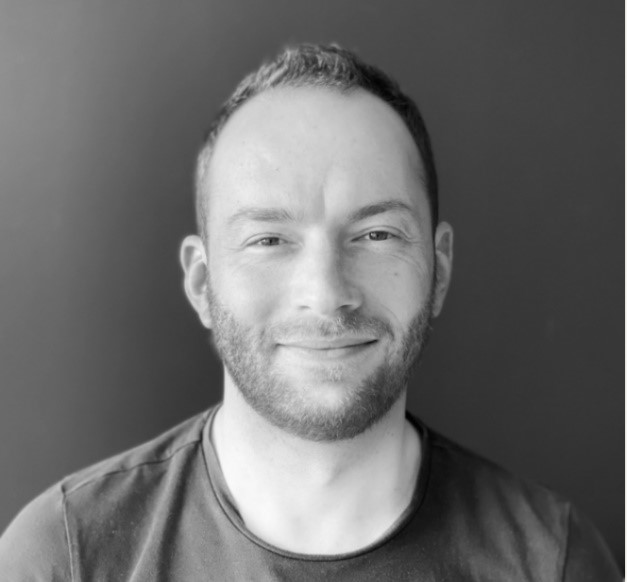 Paul Dumitru uses drawings to turn conversations, ideas and abstract concepts into meaningful visual stories. He's doing storytelling through words and drawings. People have all kinds of names for it: graphic recording, graphic facilitation, mind mapping or visual thinking. It all depends of the context and the objectives. Throughout the years, as part of different types of projects, he's been exposed to both the corporate world and small businesses, as well as to NGOs and youth organisations. Starting 2018, he founded Picturise, the 1st graphic facilitation company in Romania, where he is taking these services further, together with a team of skilful people.